Culture Track is a cultural innovation platform.
An initiative of LaPlaca Cohen, we are dedicated to addressing the most pressing challenges facing the worlds of culture and creativity through research, education, dialogue, and action.
Culture + Community in a Time of Crisis
"Key Findings from Wave 1" is now available for download.
 
A free interactive tool that allows users to explore the data and help inform decision making within specific organizations and communities is now available.
Learn More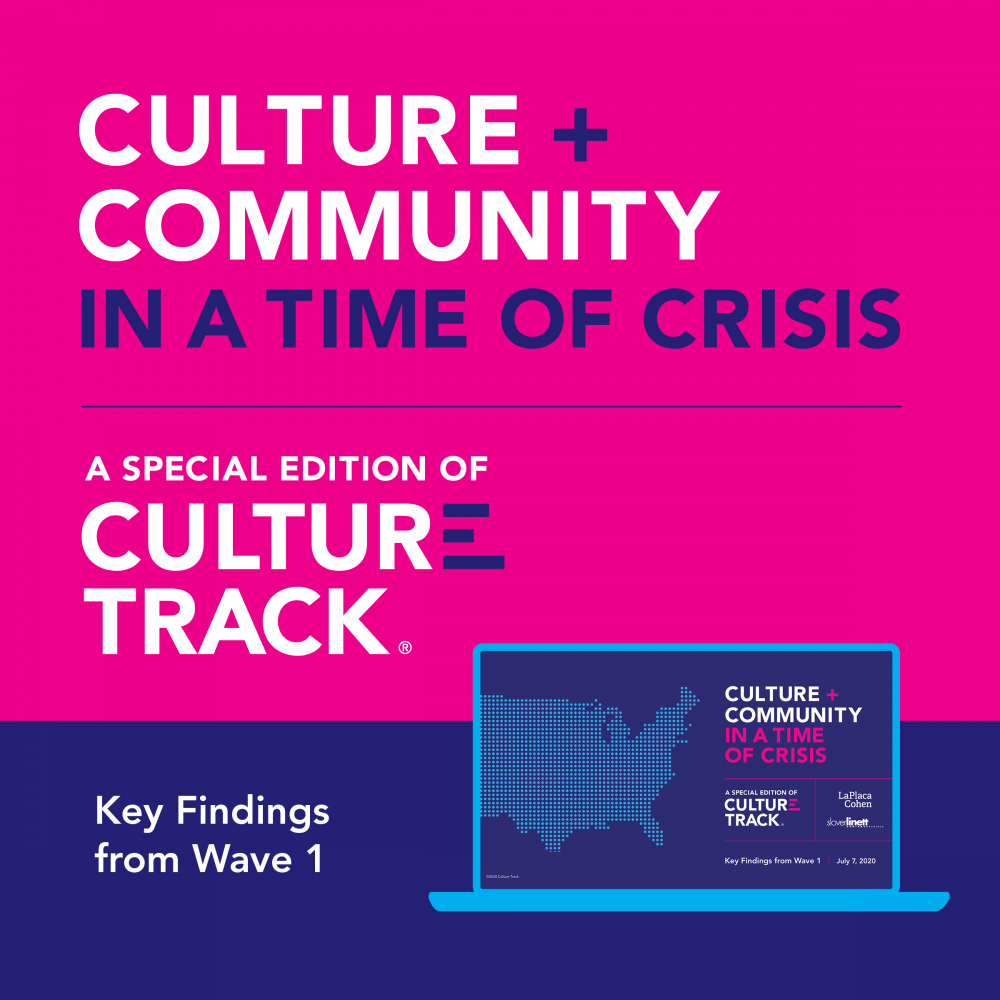 Culture Track '17
Explore our report from 2017 on the opinions, motivators, and barriers that continue to affect cultural participation today.
Explore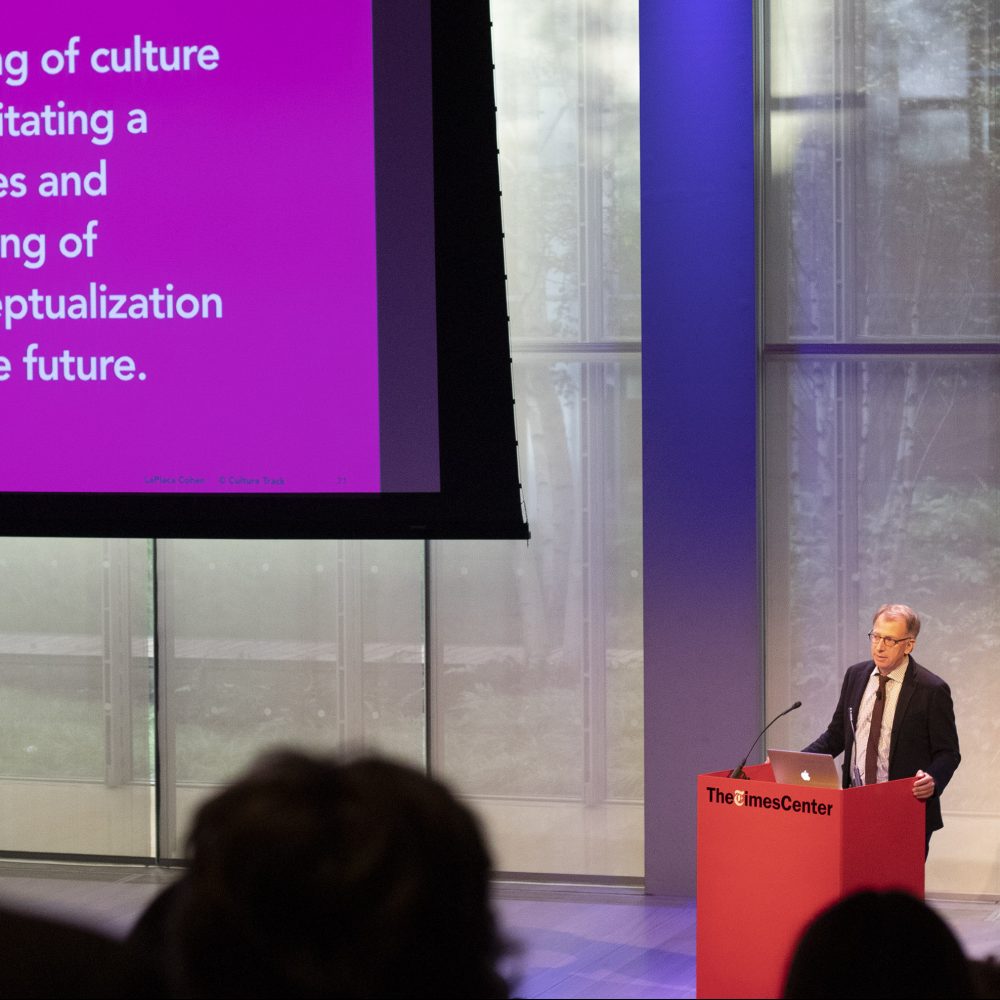 Culture Track: Canada
Culture Track: Canada is a landmark study of Canadian culture goers, setting an important baseline for understanding Canada's cultural audiences.
Learn More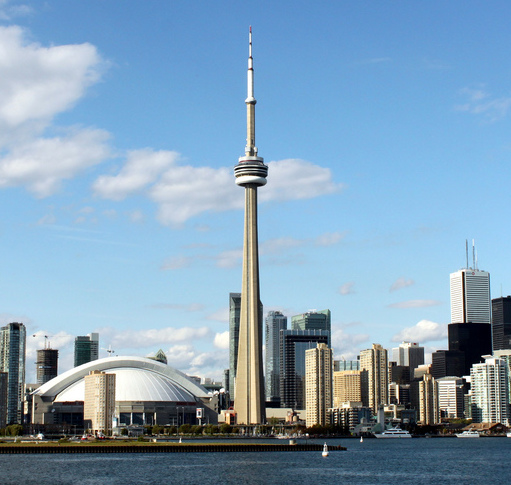 Upcoming Events
We're presenting Culture Track at various conferences, panels, and virtual gatherings throughout the summer and fall.
Events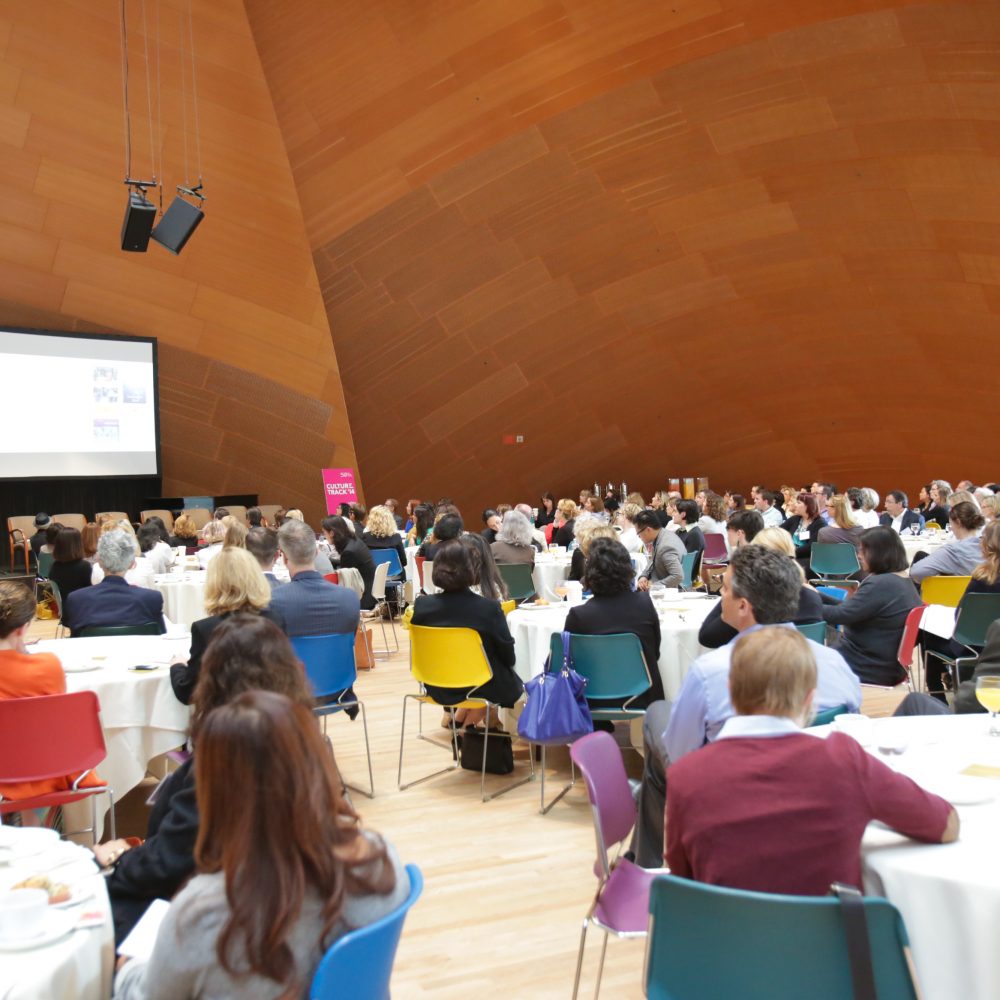 LaPlaca Cohen
Culture Track is an initiative of LaPlaca Cohen, a strategy and marketing firm for the creative and cultural worlds.
Learn More