A BIPOC Analysis of Culture and Community in a Time of Crisis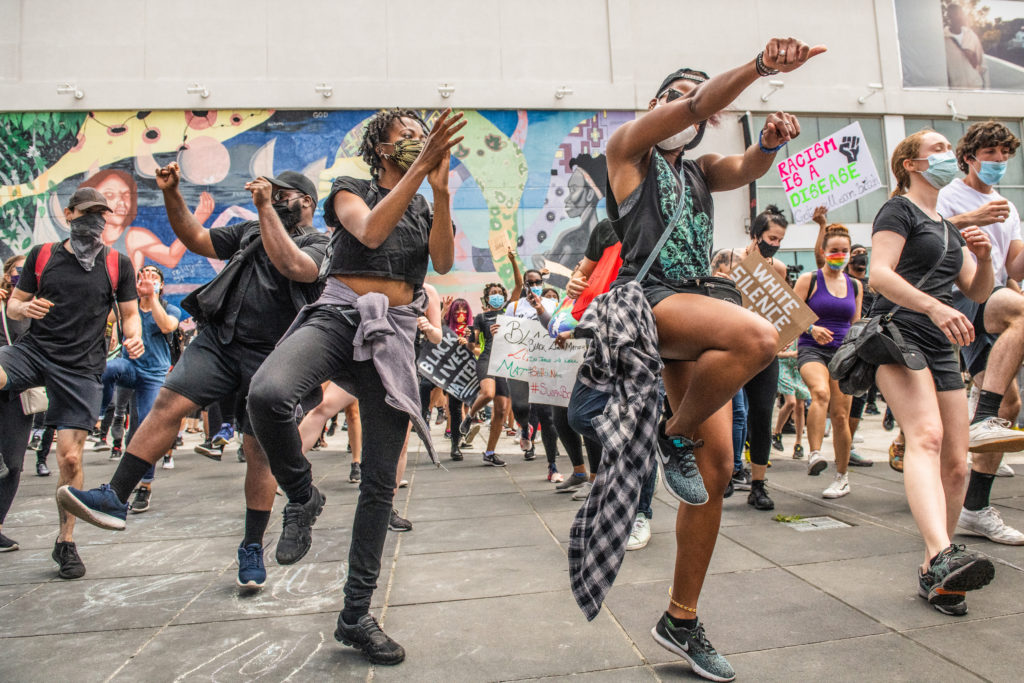 Earlier this year, we released Key Findings from Wave 1 of "Culture and Community in a Time of Crisis" – a national research and strategy collaboration between LaPlaca Cohen and Slover Linett Audience Research – with the hope that our study would help inform decisions about how arts and culture organizations could address the needs of Americans following the COVID-19 pandemic. Our survey closed in May 2020 just days before the killing of George Floyd and could not capture perceptions related to the powerful calls for racial justice that followed, as well as the 2020 presidential election, and the rise of a "second wave" of COVID-19 cases across the world. 
The events of 2020 highlighted the presence of systemic inequities in all of our lives but there is an especially heavy impact on audiences who belong to BIPOC (Black, Indigenous and People of Color) communities. With respect to this vital difference, over the past few months Slover Linett analyzed and interpreted the first wave survey data through the lens of race and ethnicity. 
Today we are excited to announce the release of a policy report that builds upon the Wave 1 key findings as well as an update to our interactive data tool which now includes Race/Ethnicity filter – you can select all or any of the individual race/ethnicity categories that we report on in your exploration of the data.

Below we've highlighted a select number of insights from Slover Linett's report, entitled Centering the Picture: The Role of Race & Ethnicity in Cultural Engagement in the U.S. We encourage you to explore the full document here.
Desire for change in arts and culture organizations is ubiquitous among Americans but even stronger among BIPOC audiences (72% overall wanted at least one of the changes we defined vs 76-89% of BIPOC respondents). 
Using the patterns of people's selections, the report identifies three chief areas of desired change that would make these organizations better in the future: (#1) more inclusive and community-centered, (#2) more casual and enjoyable, and (#3) providing relevant and innovative content reflective of their communities.
Arts and culture organizations remain equally or more important to the general public during the COVID-19 pandemic – and have become even more so for Hispanic/Latinx and Multiracial audiences. 
Overall: 37% rated as "important or extremely important" before vs 40% during

Hispanic/Latinx respondents: 44% rated as "important or extremely important" before vs 48% during

Multiracial respondents: 48% rated as "important or extremely important" before vs 50% during
Americans of color participate in cultural activities just as frequently as the general public and are just as likely to be formally affiliated (as a member, subscriber, or volunteer), but the types and breadth of participation vary by race and ethnicity.
Black/African American respondents were more likely to report that they participated in none of the 34 cultural activities we listed (12% vs 5% overall). However, those who reported participating in any activities participated at the same frequency as the overall population. 
Most Americans miss the social element of cultural experiences, but Black/African Americans are more likely to miss how these activities helped them feel relaxed (48% vs 39% overall) while Native Americans miss celebrating their cultural heritage (37% vs 6% overall).
A higher proportion of "digital only" users of content offered by arts and culture organizations are Black/African American and Hispanic/Latinx than audiences who physically visited these organizations in-person in the past year.
Across genres of digital content, these experiences are serving an even wider, more diverse "audience" than in-person culture may have in the past.
Most Black/African Americans have a unique desire to stay informed with trusted information during the pandemic (53%) at a higher rate than any other racial or ethnic group.
Hispanic/Latinx Americans are participating in creative activities at higher rates than other Americans. Their top activities include: painting, drawing or sculpting; dancing; photography or photo editing; and filmmaking. 
With this deeper level of analysis, we've begun to understand "how" BIPOC audiences define cultural experience and "what" changes they hope to see their cultural organizations adopt in the future. We've started designing the qualitative and Wave 2 survey, to be fielded in 2021, which will help us understand the "why" behind these motivations.  
We invite you to share what you hope to see from these forthcoming studies with us at info@culturetrack.com.