Seniors and the Arts
As elderly populations grow, some museums are introducing programs that help senior citizens access and appreciate art.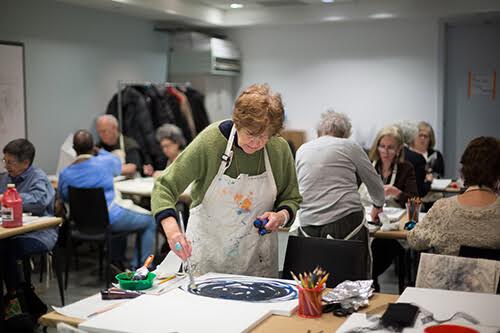 One in eight Americans are 65 or older, and it is projected that this ratio will become one in five by 2030. The combination of diminishing fertility rates and lengthening lifespans is increasing the aging populations of many countries throughout the world, including the U.S. To adapt to this shift, governments have implemented policies to raise retirement ages and increase spending on elder care, and this growing demographic represents a new audience for  cultural institutions to engage with as well. Culture Track findings show that the most culturally active generations are Millennials (under 30) and Pre-Wars (older than 70), attending an average of 1.75 and 1.67 events a month, respectively. Museums have been exploring unconventional approaches to connect with their younger audiences, who largely perceive them as uninviting, and the same care must be extended to aging populations who may equally be deterred from visitation by inaccessibility, be it physically, mentally, or emotionally. Cultural institutions have significant potential in improving the well-being of older visitors through community-building and connecting them to culture. Programs aimed at older demographics can enrich both institutions and their visitors, creating a synergistic relationship in which both parties can grow and develop.
With age and the increased likelihood of accompanying physical and mental ailments, interacting with artwork can become difficult, and an experience in a regular museum setting may be unsatisfactory and strenuous.  The Guggenheim Museum in New York hosts the "Mind's Eye" series providing sensory experience workshops for visitors with low vision. Guides use touch, smell, and language to elicit the same emotions that others have when viewing works. Interestingly, cognitive scientists have discovered that our senses activate overlapping brain areas: regions considered vision-specific are also responsive to touch, smell, taste, and hearing. Vision is only one of the channels in which we obtain sensory information, and by utilizing the other senses, we can still construct images in our minds.  Mind's Eye guides aim to translate the emotional impact of seeing by using unexpected materials. In one session, a guide passed around a silicone breast implant in order to convey Salvador Dali's Surrealist style, and the artist's morphing and melting textures. Meanwhile, other guides had participants walk the perimeter of larger sculptures to facilitate an understanding of size. 
Guides at programs like the Guggenheim's Mind's Eye series use touch, smell, and language to elicit the same emotions in individuals with low vision that others have when viewing works of art.
The subjective nature of these translations can be tricky to maneuver, but the program is dedicated to adhering to the artists' intentions. Guides avoid using commonly known objects with strong associations because they may impart additional meaning that may render the translation inaccurate: for example, they would not use a cotton ball to describe the softness of an impressionistic Monet painting, because, "Everybody knows them. They're too powerful a suggester," says one guide. These programs not only provide powerful experiences for museumgoers, but also allows museums to be experimental in their programs and enrich patrons'  understandings of artworks in new and dynamic ways.
For people with Alzheimer's Disease, museums and art can provide an opportunity to continue connecting with the world around them. Alzheimer's can be socially isolating, both for these individuals and their caretakers, especially as the disease progresses to become more physically and mentally debilitating. Programs such as "Meet Me at MoMA" provide space within a museum for people with Alzheimer's to engage with artworks and find community in their fellow participants. Thanks to advances in neuroscience and neuroaesthetics, we now know that people with different mental health conditions experience art differently. Since "art offers a way of communication that doesn't rely on their verbal skills and allows them to contribute in a way they don't often get to do," museums provide an optimal environment for social engagement and brain stimulation. Educators, specially trained to meet the needs of people with Alzheimer's, lead small groups of tours to select artworks based on a theme, such as "Images of America", "Family Pictures", and "The Artist's Process". They pose discussion questions to prompt participants to observe, describe, and connect to the pieces and interact with one another.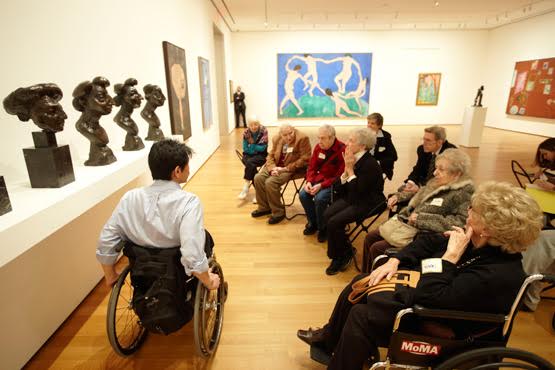 "I think the program is great in recognizing the strengths and talents people continue to have even in the face of a disease that might be limiting them in certain capabilities," says Karen Henes, a participant at MoMA, "Respect for people's thoughts, opinions and perspectives is important in keeping their spirits alive." Indeed, research that the museum has conducted about its program shows that participants with dementia reported an elevation in self-esteem following their visit. Additionally, caregivers benefit from these programs, as it provides an opportunity for them to "really enjoy themselves," as there is no stigma within the group. They noted feeling an increase in social support, as they were able to meet and interact with other caregivers who were going through similar experiences. The inspiring results surrounding "Meet Me at MoMA" solidifies museums' roles as accessible spaces for education and enjoyment of art in the community.
The success of MoMA's programming and research supporting their work has influenced museums internationally to adopt similar services for those with Alzheimer's. Japan has the world's largest population of individuals over the age of 65; the census in 2017 indicated that 27.7% of the its population was in this age category. The government has recognized the need to support its growing elderly population, and has generated a range of initiatives on the local and national level to address this growth. Beyond healthcare policy and infrastructural implementations is an emphasis on culture, evidenced by the development of the Kitanagoya Museum of the Showa Era, which is run and funded directly by the local government. The museum displays objects of daily life from the Showa era (1926-1989), such as clothes, photos, objects, and special exhibitions recreating a regular scene from the time period. As elderly individuals walk through the space, they are stimulated by the displays and often begin telling personal narratives tied to their memories of these objects. Fittingly, Japan's first Reminiscence Center, dedicated to helping individuals with dementia and memory disorders recall stories from their past lives, is situated near this museum. In addition to their regular reminiscence sessions with groups of eight to ten people, the Center also offers opportunities for the elderly  to develop social networks by developing the long-term relationships with their peers, and by becoming involved in local activities, such as helping school children with gardening and craft skills. Thus the museum's purpose is two-fold: although younger visitors may view the museum as a cultural experience transporting them to another time, it allows an older audience to relate to these artifacts in separately meaningful ways and reclaim their personal identities through remembering.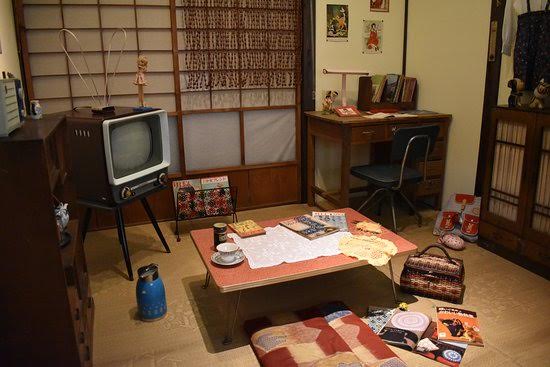 Cultural institutions have explored the possibilities of utilizing the wealth of stories and experiences that seniors can contribute to their collections and exhibitions in unique and valuable ways. The Museo Histórico-Engrátifico en Villafranca de los Barros (MUVI), a virtual museum that seeks to preserve the collective memory of the Lombardia region in Spain, and the Museum of Jewish Heritage in New York have initiated projects in which elders in the community occupy a significant role. As MUVI is centered around the digitization of these individual memories, it has also created a social synergy within the community as younger, digitally-fluent generations and older generations wishing to share their stories are brought together to collaborate. Building on this foundation, the museum also initiated the Reminiscence Project with eldercare in the region, teaching nurses and staff a method focusing on the elderly and their life stories to increase their well-being. "When elderly people lose all their loved ones, they have often lost everyone who shares their memories and life experiences," says Mari-Louise Olsson, executive director of the Museum of Molndal which hosts similar reminiscence projects. This can often feel as though they have lost their identity, and the project seeks to empower them in regaining their life through storytelling.
Cultural institutions have explored the possibilities of utilizing the wealth of stories and experiences that seniors can contribute to their collections and exhibitions in unique and valuable ways.
The Museum of Jewish Heritage incorporates the power of oral histories in similar ways in their programming. The Speakers Bureau, a group of Holocaust survivors, World War II veterans, and descendants of survivors, present Holocaust history to visitors of the museum and in outreach programs to schools and community centers. The personal and emotional experiences of these elders provides powerful perspectives that further the museum's mission of "educating diverse visitors about Jewish life before, during, and after the Holocaust." This premise was pushed to an exciting technological dimension in their recent installation exhibition, New Dimensions in Testimony, in which visitors can converse with holograms of Holocaust survivors that can answer questions in real-time from recorded testimonies. These works point to the innovative collaborations between seniors and museums and the potential of these relationships to be mutually supportive.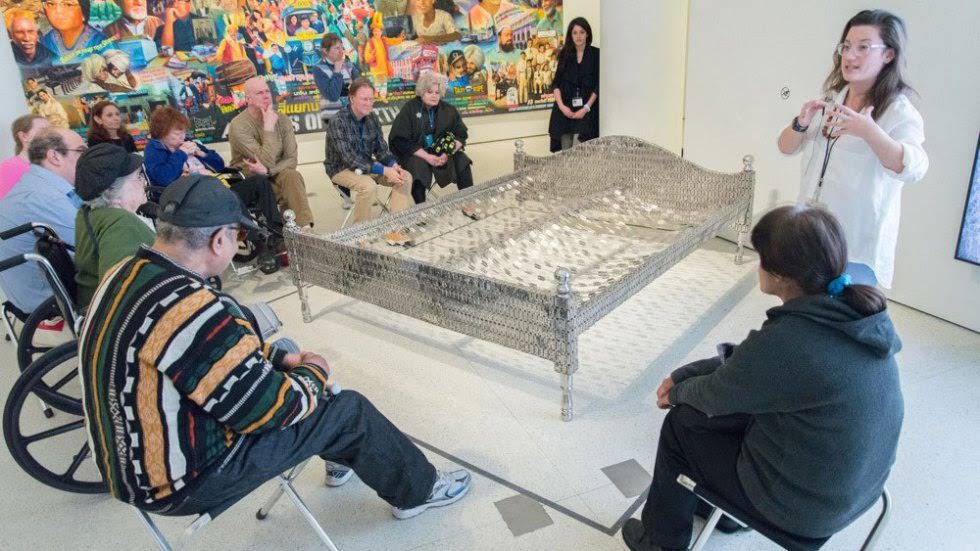 As national populations age, museums must explore creative ways to engage with their older audiences. Programs providing opportunities for education, social inclusion, and community-building speak to the museums' ability to act as civic institutions promoting the wellbeing of their community and contributing to local public health. The successes of these fledgling programs could indicate the positive effects  of creating activities that are tailored to a given demographic's needs. As Jane Tursini, director of Arts for the Aging aptly states, "The arts open people up, giving them new vehicles for self-expression, a chance to tell their stories." But this potential is only realized when the audience can engage in a way that is understandable to them.
-Jasmyne Kim, 9/13/18