Ideal Cultural Experience
Examining Experience: Art in the Age of the Blockbuster Show
As experience-mania spreads through the cultural sector, more museums are mounting social media-friendly blockbuster shows. But some critics are worried the craze for interaction is at the expense of the museum as we know it.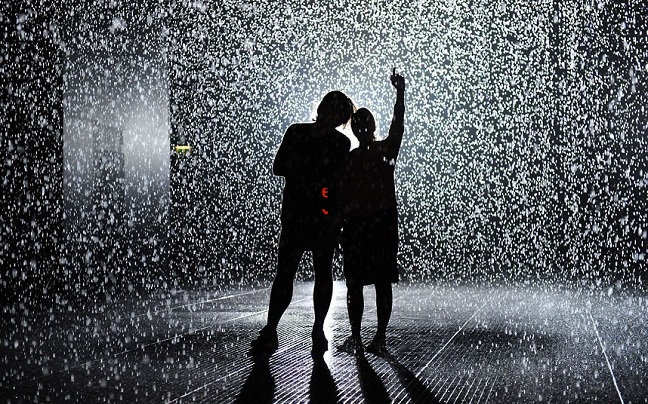 Sometime in 2018, amid revelations of changing cultural audiences and declining museum attendance statistics, something shifted in the art and media world. Experience became the mot du jour for cultural professionals. A spate of immersive pop-up spaces — Museum of Ice Cream, the Color Factory, 29Rooms— set up shop throughout major US cities. Blockbuster installations like Yayoi Kusama's Infinity Rooms, rAndom International's Rain Room, or Marina Abromovic's The Artist is Present sent lines snaking around blocks. Museums mounted blockbuster shows with extensive marketing campaigns (The Brooklyn Museum's David Bowie Is and Frida Kahlo: Appearances Can Be Deceiving, MoMA's Bjork retrospective), or re-branded into accessible, family-friendly spaces to much fanfare (Indianapolis Museum of Art's rebrand into Newfields, the Renwick Gallery at the Smithsonian's immersive "Wonder," which urged visitors to take pictures). Immersive, engaging art installations are hardly new– since the 1980s, artists like Carsten Höller, Rirkrit Tiravanija, and Felix Gonzalez-Torres have created works of art that take up questions of human interaction in a social context– but in today's social-media-saturated culture, the intense democratization of art (and the co-opting of "museum" language) has concerned cultural critics. For every enthusiastic Yelp review from a satisfied visitor, there is a concerned think piece. At ArtNet, Naomi Rea worries that, "[A]ll this cross-pollination between the museum and marketing sectors will make the two increasingly difficult to distinguish." In an Op-Ed for the New York Times, Judith H. Dobrzynski writes, "In the process of adapting, our cultural treasuries are multitasking too much, becoming more alike, and shedding the very characteristics that made them so special–especially art museums."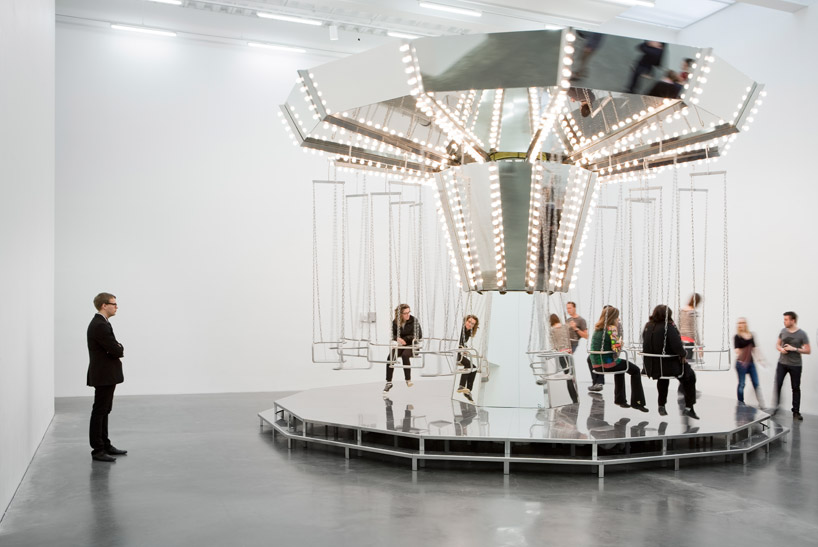 A Brief History of Experiential Art
Ann Hamilton filled the Park Avenue Armory with roosting messenger pigeons, a resident poet, and long swings that gently ruffled a massive white curtain. Piotr Uklanski installed a light-up dance floor in the Guggenheim's lobby and invited museumgoers to cut loose. Carsten Höller turned the New Museum into a slick carnival, complete with slides and a working carousel. In 1998, the art historian Nicolas Bourriaud dubbed this genre of art– unable to categorize into a traditional artform, unable to be captured in a single image, activated by the viewer–relational aesthetics. Artists working in this medium create what Bourriaud calls "hands-on utopias" that reveal greater truths about our state of being, "a set of artistic practices which take as their theoretical and practical point of departure the whole of human relations and their social context, rather than an independent and private space." In relational artworks, the viewer is central to the work; the audience becomes a collective, essential to the art's project–what Roger Stam, head of New Media and Film Studies at New York University calls the "witnessing public," So many of the modern offerings in today's art world fit under the umbrella of "relational aesthetics," albeit hyper-curated ones: after all, if a sprinkle pool lies empty, unphotographed, does it really exist? Without hordes of eager fans sticking polka-dot stickers everywhere, would Kusama's "Obliteration Room" be just another white cube? Where does "relational art" end, and the erosion of years of museum practices begin?
The New Relational Aesthetics
In an essay for Even magazine, Rob Horning argues that social media photography in museums is "causing a new shift [in relational aesthetics]: from orchestrated physical togetherness to an aloneness together." Ultimately, writes Horning, phones and social media serve to further isolate us from one another, eroding any temporary togetherness created by relational art. And it is true that social media and photography do create a time delay between the immediate physical experience of an artwork and the image of it captured online. As the New York Times's Hess writes, in hyper-experiential spaces, "the real experience plays out only after we post photographic evidence on social media." Perhaps this new mode of consuming art is a continuation of relational aesthetics, a new era of the genre which reflects and interrogates the degree to which tech and social networking has permeated our everyday lives. Photographing and sharing an art piece does not necessarily take the viewer out of the moment– instead, it extends that moment, and therefore, the art's reach.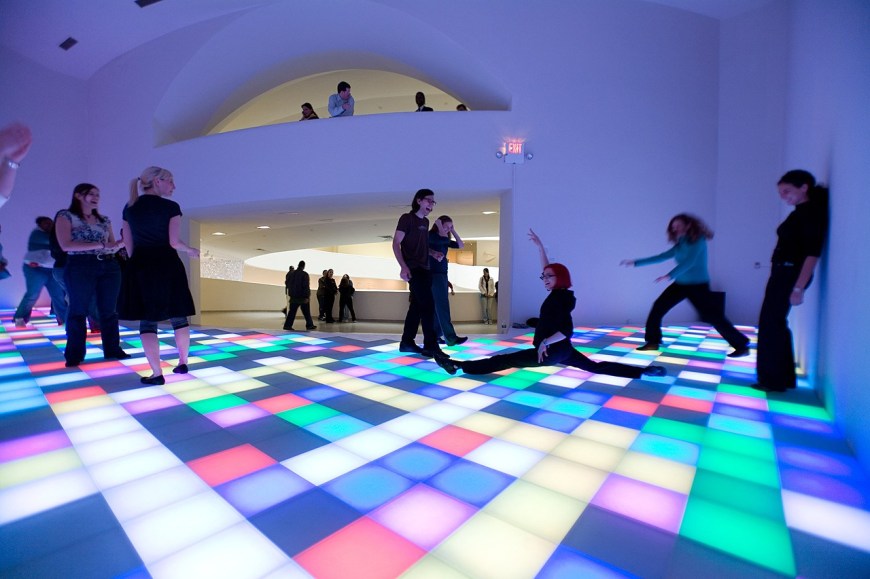 In Art in the Age of Mechanical Reproduction, Walter Benjamin writes of photographing artworks, "Reproduction can bring out those aspects of the original that are unattainable to the naked eye yet accessible to the lens, which is adjustable and chooses its angle at will … with the aid of certain processes, such as enlargement or slow motion, [photography] can capture images which escape natural vision." Smartphone cameras allow viewers to mediate and interpret what they see through the use of filters, zooms, and modification. This means that somebody looking at an aggregation of documentation of the same museum show will find images that are all capturing the same physical object, but that represent and navigate that object differently. Each viewer also becomes a documentarian, followed by a pre-existing network of friends, followers, and fans. They are interlocutors, writing captions about the work they see, inserting themselves into the image of the work. As Nicholas Bell, curator-in-chief for the Renwick gallery tells The Washington Post, "It's like this new first-person narrative of the museum experience." By sharing their experiences of relational art, social-media users expand and extend the context of the work, meeting countless beholders halfway and offering a multitude of interpretations. Rather than reading reviews of a piece from one or two critics, social media users have access to a roster of experiences and perspectives. Horning writes, "Our phones not only remove us from our environment, they also allow us to renegotiate our relationship to it– to decide how and with whom we engage." Relational art is nothing if not an exploration of how we engage with our environment and each other– and, in 2019, there is virtually no environment that is not mediated by social media and technology. To somehow prohibit the use of documentation and social media is to deny the reality in which contemporary art is being created. As Benjamin writes, "The manner in which human sense perception is organized, the medium in which it is accomplished, is determined not only by nature but by historical circumstance as well."
Recent controversies over the democratization of museum experiences raises questions about what is at risk when cultural institutions fully embrace the appetites (and attention spans) of their audiences. It is undeniable that technological advancements have changed the relationship between museums and visitors. No longer does an elite class determine what is in 'good taste' and appropriate to show the proletariat. Instead, cultural institutions are in a dialogic relationship with their audiences: surveys, audience feedback, and attendance statistics all inform museum programming, in addition to the influence of curators, artists, and educators. As Dr. Kylie Budge, a research fellow at Western Sydney University, tells Quartzy, the presence of social media "tips the balance of power [in museums] and makes the experience more democratic on some levels. There's an element of co-creation involved. " Museums that mount installations that invite photography and hands-on interaction may be appealing to audiences by meeting them where they are at– acknowledging that most people heavily use their phones and social media as they go through the world. But if the goal of art is to reflect the time in which it is made, then it only stands to reason that contemporary art will continue to engage with and interrogate what it means to experience fully mediated, fully digital world.
-Eve Felsenthal 4/26/2019