Dance Programming in the Age of Experience
In a bid to attract diverse audiences, dance companies are using new tactics to increase engagement.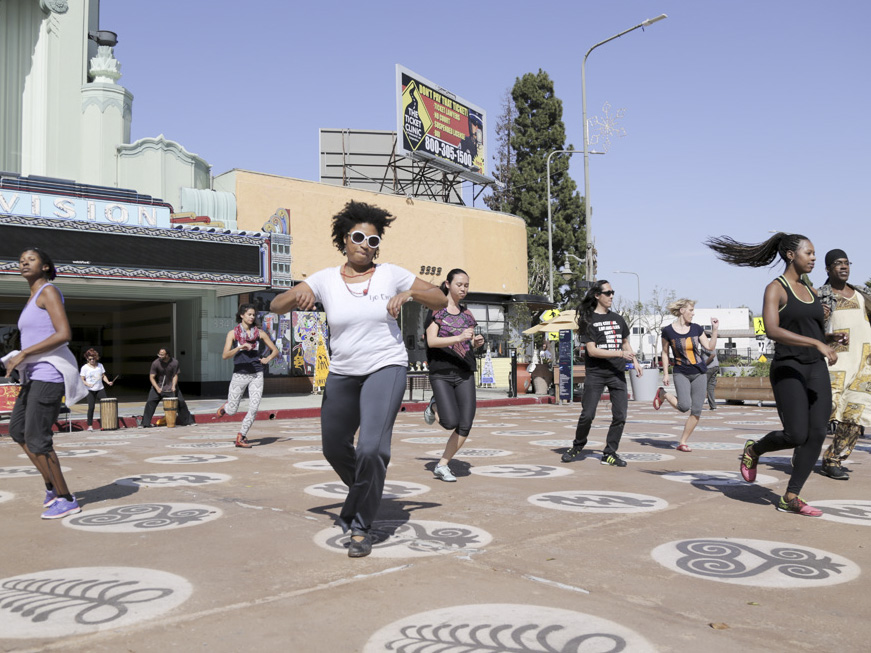 It is no secret that we are in the age of a new kind of arts marketing. The lines between high- and low-brow culture are being blurred and experience is everything. Culture Track '17 found that 81% of cultural consumers surveyed cited "having fun" as a reason to participate in cultural activities, with 76% citing "experiencing new things." Audiences crave experience and interactivity whenever possible. With this in mind, when it comes to consumer engagement, how does dance stack up against the other performing arts? A recent survey by the National Endowment for the Arts found the percentage of Americans attending non-ballet dance performances in 2017 was at 6.3%, which is the same percentage as was found in 2002, meaning the field has regained equilibrium after a 1.1% drop in attendance following the 2008 financial crisis. The survey also found that while 71% of US adults report watching and listening to cultural products on the internet or their phones, only one third of them report attending cultural events in person. The audiences who do attend these events tend to be wealthy, older, white, and well-educated, as is also seen in Culture Track '17. How can dance companies engage more diverse audiences and increase attendance? Some have created programming focused on forging connections between performers and viewers through fun events and audience participation, while others are working to make dance education more accessible, with programs focused on dancers of color and disabled dancers. Still other companies have made social justice advocacy a central part of their work, partnering with nonprofits and important causes to connect dance to the world at large.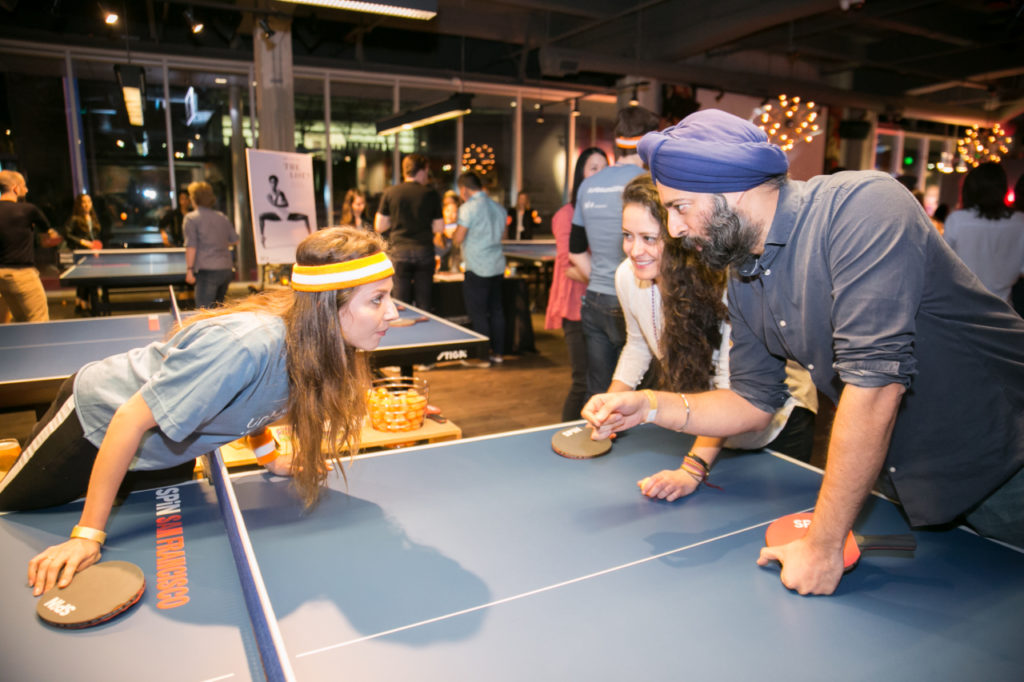 Many dance companies are breaking down barriers between artists and audiences. To promote its Unbound Dance Festival, the San Francisco Ballet staged a series of pop-up events like ping-pong nights with dancers at the hip ping-pong bar SPiN, or a night of dance films at the Chapel, a local performance venue. Jennie Scholick, San Francisco Ballet's associate director of audience engagement, told the Hewlett Foundation's Chloe Veltman, "We can't expect audiences to come to us if they don't know that the San Francisco Ballet is a place where they'll feel welcome." Natalie Dillon, who attended a SPiN ping-pong night, told Veltman, "[It was] fun to break down some of these walls and play ping-pong and have a few beers with the dancers. It's a novel experience." Meanwhile, Minneapolis's Walker Art Center also works to connect audiences with performers with their Talking Dance series, in which dance professionals talk through the processes that inform their work with audiences. The New York City-based collective Hi Artist aims to break the fourth wall of performance by staging salon-style dance performances in residential spaces. In an interview with Dance Enthusiast, Elizabeth Cooke, Hi Artist co-founder, says she was inspired to start the program after she "encountered a number of classmates … who actively sought out cultural activities [and] wanted to discover fun and engaging things to do with their leisure time, but dance very rarely entered their option set." Hi Artist brings dance into more casual, informal spaces. Once the performances are over, the dancers join the audience for drinks and conversation, allowing guests the chance to encounter them both as performers and people.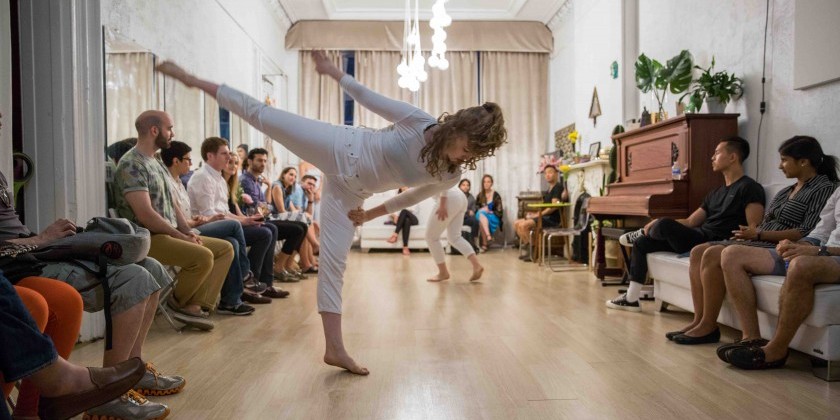 Other dance companies opt to engage audiences by involving them in the performance itself. Culture Track '17 found that the top incentives for attending a cultural performance were "social," "interactive," "lively," and "hands-on." So how can dance performance– which is so often mounted on a stage, at a remove from audience participation–embody these characteristics? Larry Keigwin of New York-based Keigwin+Company has been mounting civilian productions of Maurice Ravel's Boléro for nearly ten years. In her coverage of Keigwin + Company's Boléro Silicon Valley, Rachel Myrow writes for KQED, "In this age of engagement, where arts lovers aren't simply content with sitting watching pros perform in the dark, it's often not enough for dance companies to merely put on a show." Indeed, in 2016, the Alvin Ailey Dance Company hosted a series of flash mobs on the Berkeley Campus, teaching voluntary participants simple choreography. Marina Chilingaryan writes for the Daily Californian of the experience, "As the music went on, we weren't strangers who were excited to witness Alvin Ailey's genius anymore. We became Alvin Ailey." The Portland Institute for Contemporary Art in Portland, OR hosts "Field Guide to Dance," a combination of a workshop, conversation, and dinner with a featured dance performer. Jacob's Pillow dance company and festival has creative engagement programs, like the Dance Educator's Lab and Dog Dance, which invites audience members to bring canine companions along to learn some new moves. The Los Angeles based Viver Brasil takes samba classes to the streets, hosting workshops in the center of Downtown Los Angeles.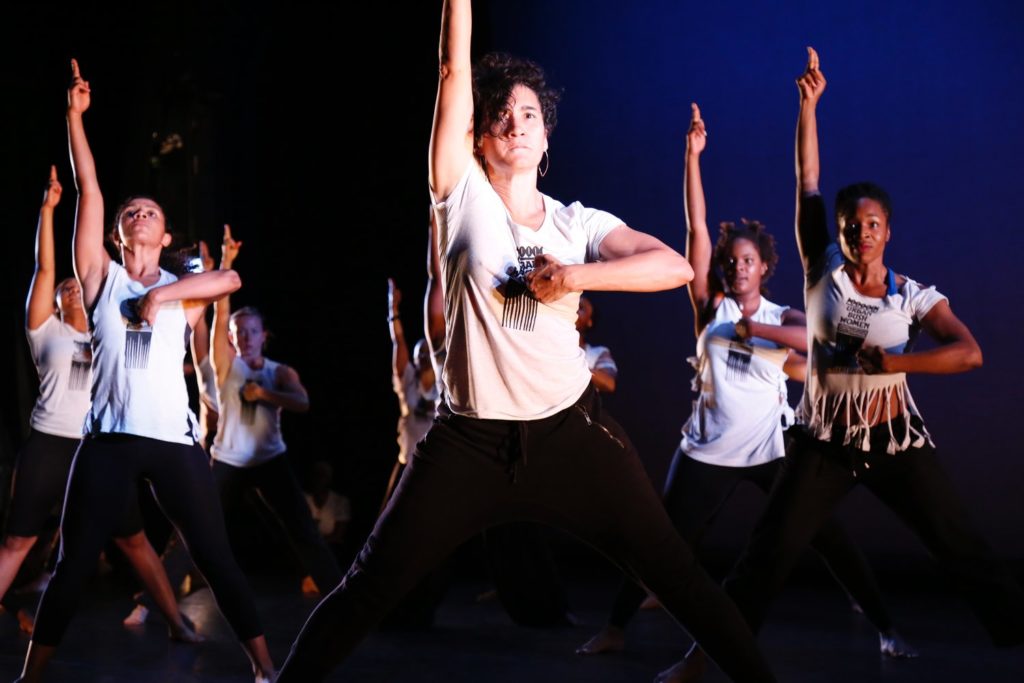 While some companies increase engagement with unconventional programming, others opt for radical accessibility and advocacy. Culture Track '17 found that consumers of color were 82% more likely than non-Hispanic Caucasians to not participate in cultural activities because they "don't reflect people of all backgrounds." This homogeny in audiences is an unfortunate reality that many dance companies and centers are trying to address through programming and advocacy. For instance, Urban Bush Women's Choreographic Center Initiative was founded in 2013 to "investigate … the role of Black women and female choreographers of color; barriers of entry in the field for this group; and way the dance community could better support, foster, and build audiences for these artists." In addition, UBW also hosts "Bold" workshops around the country and a Summer Leadership Institute. Camille A Brown's company Black Girl Spectrum program creates safe spaces for girls of color to come together and discuss identity and race through dance. The Axis Dance Company works at the intersection of artistry, engagement, and advocacy, hosting classes and workshops for dancers with disabilities. Forklift Dance Works has a non-profit spin on programming, with longstanding projects dedicated to college campus employees, public city pools, and sanitation workers. Sean Dorsey has a series of outreach programs for transgender and disabled dancers. Making dance education that is explicitly for demographics that often do not see themselves reflected in the field of dance is an essential way to diversify dance audiences and gain new creative perspectives.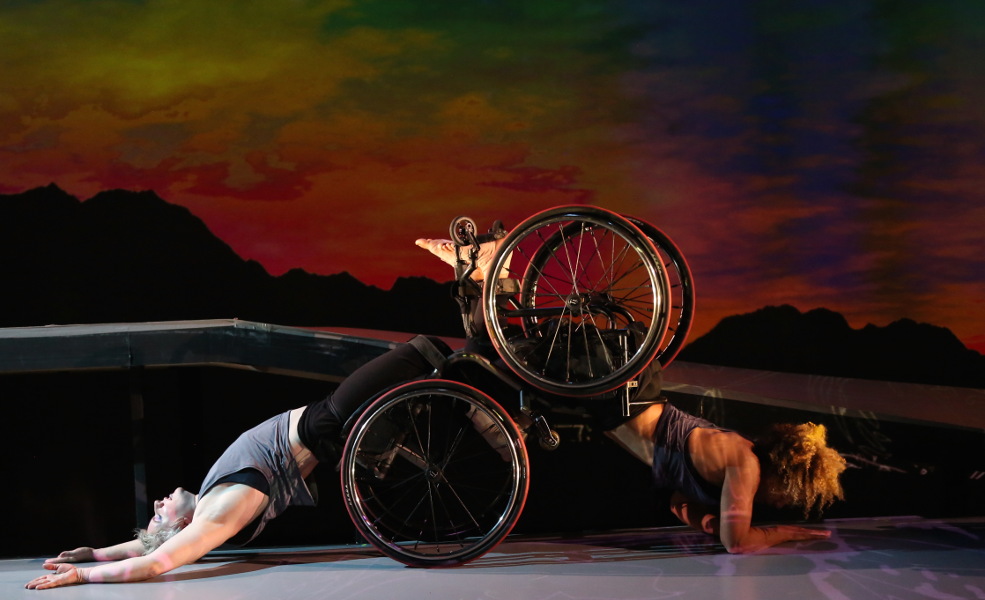 Some of the best dance outreach programs not only focus on being accessible to dancers with disabilities, but also places disabled performers in leadership positions. Alice Sheppard choreographs performances for disabled dancers, including herself, with her company Kinetic Light. Kinetic Light has also developed an app called Audimance that translates dance performances into audio and poetry for the visually impaired. Sheppard has also drafted a Disability Arts Manifesto that guides her company. She writes, "Disability is more than the deficit of diagnosis. It is an aesthetic, a series of intersecting cultures, and creative force." Forces of Nature Dance Company has many educational workshops for students and teachers. Its "Living Images" series address issues of racism, prejudice, and stereotyping, while its "Rhythms of Mali," and "Primal Imagery" programs teach dancers cultural narratives, visual motifs, and dance techniques from the global south. Pretty BIG Movement Dance Company is a company made up of plus-sized dancers, who advocate for size inclusion in dance and social justice movements like Black Lives Matter.
Contemporary dance companies are finding new and exciting ways to engage audiences and get them interested in dance. Whether it is through connecting with performers, activities staged outside of performances, audience outreach, accessibility, or social justice advocacy, unconventional programming clearly has a place in the world of performing arts, where audiences are demanding experience more than ever. As more and more of daily life is being relegated to the tech sector–even fields that were once defined by interpersonal interaction, like medicine, education, and caretaking– many, like The New York Times's Nellie Bowles, argue that while technology was once a luxury reserved for the wealthy, now, "[a]s more screens appear in the lives of the poor, screens are disappearing from the lives of the rich. The richer you are, the more you spend to be offscreen." Given this newfound appetite for interaction and experience, dance companies that are emphasizing the human nature of performance, whether it is through interpersonal engagement, advocacy, or unconventional programming, are redefining what a traditional dance audience looks like.
-Eve Felsenthal 4/19/19