Impact
An Academic Exodus: Inside the Debate Over MFAs
Over the past five decades, a visual arts MFA has become an unofficial prerequisite for aspiring artists. But student demonstrations and rising tuition rates have many wondering if the programs are worth their hefty price tags.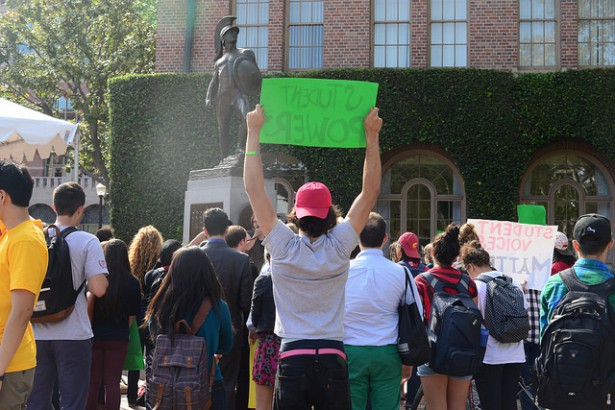 The Fine-Arts Career Track
It is a truth universally acknowledged, that art can possibly be taught– for a fee. No career is as nebulous as that of the artist. Romantic ideas of divine inspiration and late nights in the studio often give way to day jobs, student loans, and a lot of faith in blind luck. Inasmuch as there can be a defined trajectory for an artist, for the past five or so decades, it has been this: Aspiring artists are expected to receive a Bachelor of Fine Arts, then a Masters of Fine Arts, which will lead to connections with art-world professionals, which will lead to apprenticeships and assistant positions for working artists, which will lead to one's own residencies, exhibitions, apprenticeships, and, possibly, teaching jobs. The MFA is an essential piece in this puzzle. As Roger White writes for The New Yorker, the wisdom has gone that an MFA "is not only a prerequisite for teaching art but a marker of professional seriousness in the art world: if you want to get your work into the Whitney Biennial, so the conventional wisdom goes, you're going to need a degree." However, as hundreds of visual arts MFA programs pop up around the country, problems with the MFA-as-career-track-model abound. Students are dropping out of prestigious programs en masse, protesting poor studio conditions, lack of access to faculty, increased tuition coupled with a lack of available teaching positions, and the corporatization of universities. Meanwhile, universities are experiencing a decline in applications and enrollment, as artists, critics, and education specialists urge young artists to consider alternatives to top-tier graduate schools. How did the MFA become such an important step in the career trajectory of an artist– and will it be replaced by a different model?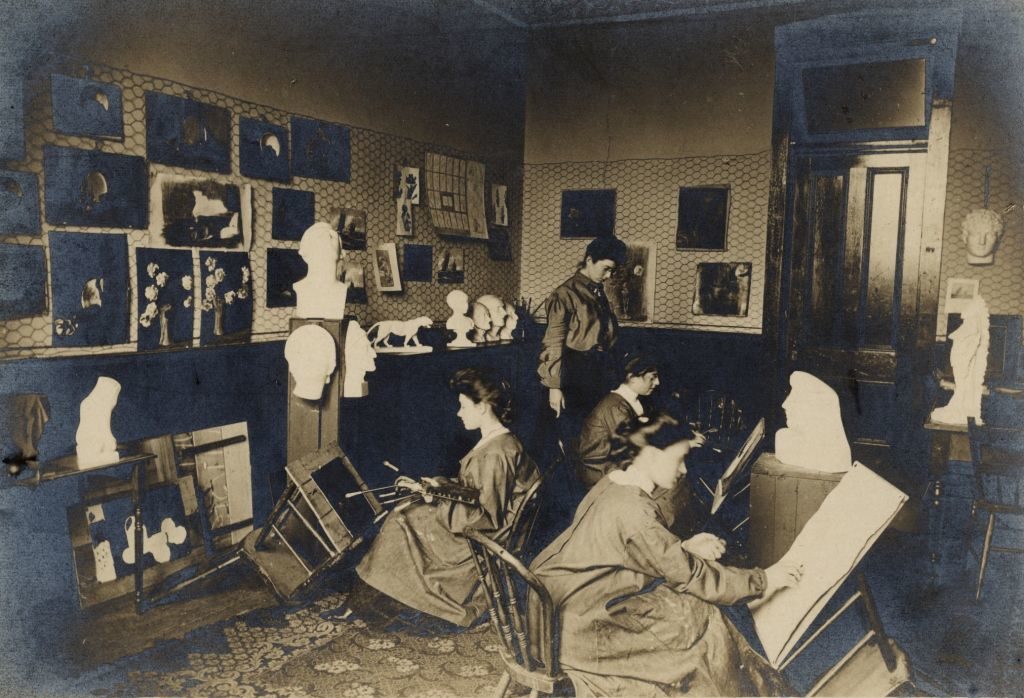 MFA programs are a relatively new development in the world of arts education. Before the 20th century, visual arts were taught in skill-based workshops. Students learned their craft by sketching plaster casts, painting copies of Old Master tableaus, and figure drawing. It was not until the end of World War II and the passage of the 1944 GI Bill, which paid for veterans' higher education, that students began flocking to programs that emphasized the theoretical and historical aspects of art education, rather than attending small, craft-based programs like the Art Students League or Black Mountain College, as many had before. By 1999, MFAs in visual arts had become so ubiquitous that Deborah Solomon wrote for the New York Times, "Young artists today have something in common with doctors and lawyers: they need to be academically certified. A Master of Fine Arts degree has become an essential credential." Technically a program meant to certify students to teach art at a university level, MFAs became an unofficial prerequisite for all hopeful artists. MFA programs put an emphasis on the external art world, making explicit the connection between arts education and a career. These programs taught students how to navigate the professional world of an artist– how to attend openings, network, speak, and write about their art– rather than focusing on skill- and craft-based development.
As MFAs become symbols of professionalism for aspiring artists, more universities are adding the programs to their offerings. This proliferation of MFA programs–and, in turn, MFA students– has locked many young artists into a vicious cycle of debt. Critics of visual arts MFAs suggest that receiving an MFA may in fact be a deterrent to artists, saddling them with debt that may force them into poorly-paying jobs, teaching them to pander to buyers and collectors, or requiring them to focus on better-paying, non-arts-related "day jobs" after graduation catch up to their debts and pay their everyday bills.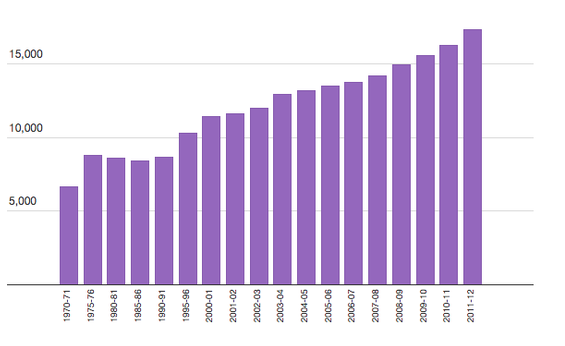 Despite these concerns, the number of MFA programs around the US have skyrocketed. Twenty years ago, New York's School of Visual Arts had just four graduate programs. Ten years later, that number had doubled, and five years later, the number had nearly doubled again. Meanwhile, in 2007, Pacific Northwest College of Art in Oregon received a $15 million grant from the Ford Foundation to start a half-dozen graduate programs, five of them being MFAs. Universities are eager to establish such programs because, as Boucher writes, they "confer prestige on a school, burnishing its reputation," and serve as "effective advertisements in recruiting for undergraduate programs–which, being larger, employ the lion's share of the school's faculty."
Trouble in Higher-Ed Paradise
Despite the growing number of MFA programs–and their increasing ubiquity among would-be artists–Boucher reports that MFA programs are experiencing a decline in student applications and enrollment. Part of the reason for this decline may be declining populations of MFA-aged applicants. Theresa Bedoya, Dean of Admission and Financial Aid at Maryland Institute College of Art (MICA), tells Artnet that "Birth rates have been affecting our … application rates for years."  Fertility rates may indeed play a bigger role than expected in higher education. As birth rates drop to unprecedented lows in the US, higher-education institutions are scrambling to recruit students. Another factor is the 2008 market crash, and a growing job market that may be luring would-be students away from school.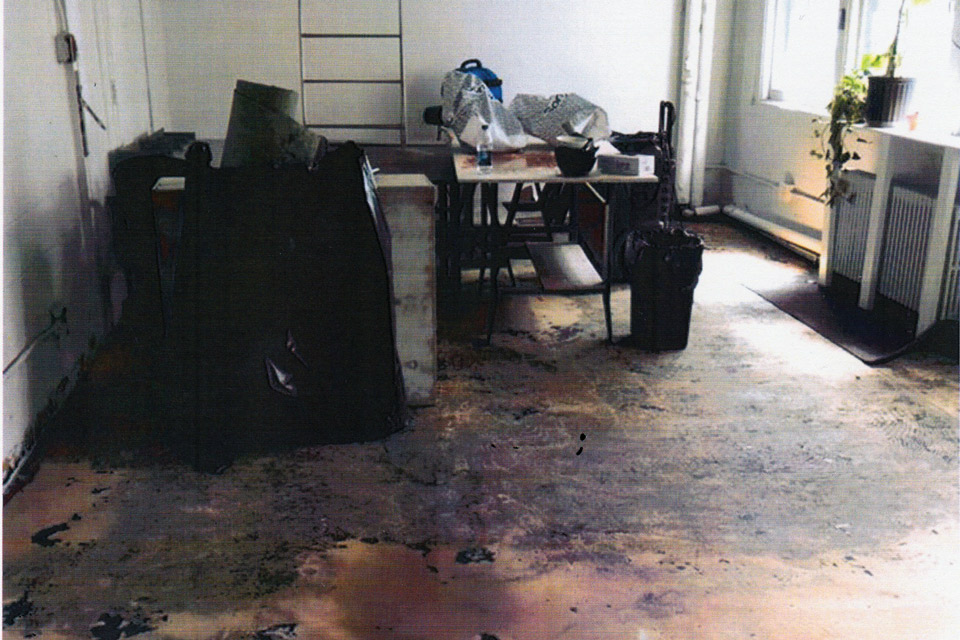 In addition to declining birth rates, some prestigious MFA programs are experiencing fallout from students. In 2018, 51 of the 54 students in Columbia's visual arts MFA left the program before graduation, asking that their tuition for the 2017-2018 school year ($63,961) be reimbursed. The student action sent shockwaves around the arts-education world. After all, the Columbia Visual Arts MFA program is consistently ranked as one of the top 10 best programs in the world, with one of the highest tuition rates (the school's fees page notes that historically, tuition and fees have risen each year). Columbia University's president, Lee Bollinger, is the highest-paid president of a private university. The university itself has an endowment of 10 billion. Despite these staggering numbers, disgruntled students cited major holes in the program as reasons for wanting their tuition back. Due to flooding, over- and under-heating, and a lack of ventilation in Prentis Hall, where MFA studios are located, many students could not access their studios, or had their artwork destroyed. Meanwhile, of the eleven full-time faculty members listed on the Visual Arts website, three are on sabbatical, one is only teaching undergraduate classes, and one has retired in January following allegations of sexual misconduct by former students.
Similarly to their peers at Columbia, the entire Roski School of Art and Design at the University of Southern California MFA class of 2014 dropped out of the program, citing steadily increasing tuition rates (tuition has been raised 92% since 2001) without a corresponding value proposition. In an open letter to the school, students listed complaints including new curriculum that was proposed without studio visits, thesis papers being weighed over thesis shows, and the abandonment of long-term mentorship programs with core faculty members. As is reported in The New Yorker, the MFA students learned they would be competing for second-year teaching fellowships they had been guaranteed prior to enrollment. Students also criticized Roski's dean, Erica Muhl, who also oversees the USC Jimmy Iovine and Andre Young Academy for Arts, Technology, and the Business of Innovation, for employing a business-focused approach to continuing education.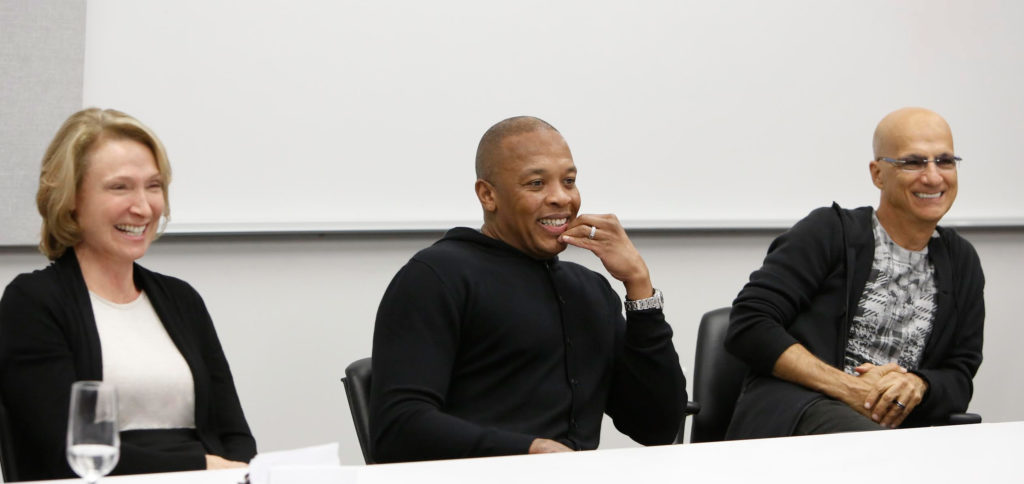 As Roger White writes, schools like the Iovine-Young Academy represent a "new model [in higher education]: a consolidation of technology, management theory, and design training intended to bring the arts into a productive relationship with the business world, and students into fruitful employment in the bosom of Big Creative." Coco Fusco echoes this sentiment for The Brooklyn Rail, writing, "Today it may be that this or that school is a leader in public engagement, tomorrow it's social practice, the next day it's green design. Whatever responds to dominant cultural trends and funding priorities at foundations—that is what counts." In the 1990s, visual arts MFAs were all the rage. Perhaps these programs are part of a large-scale cultural trend that is dying down, ready to be replaced with more technology and "innovation" focused schools.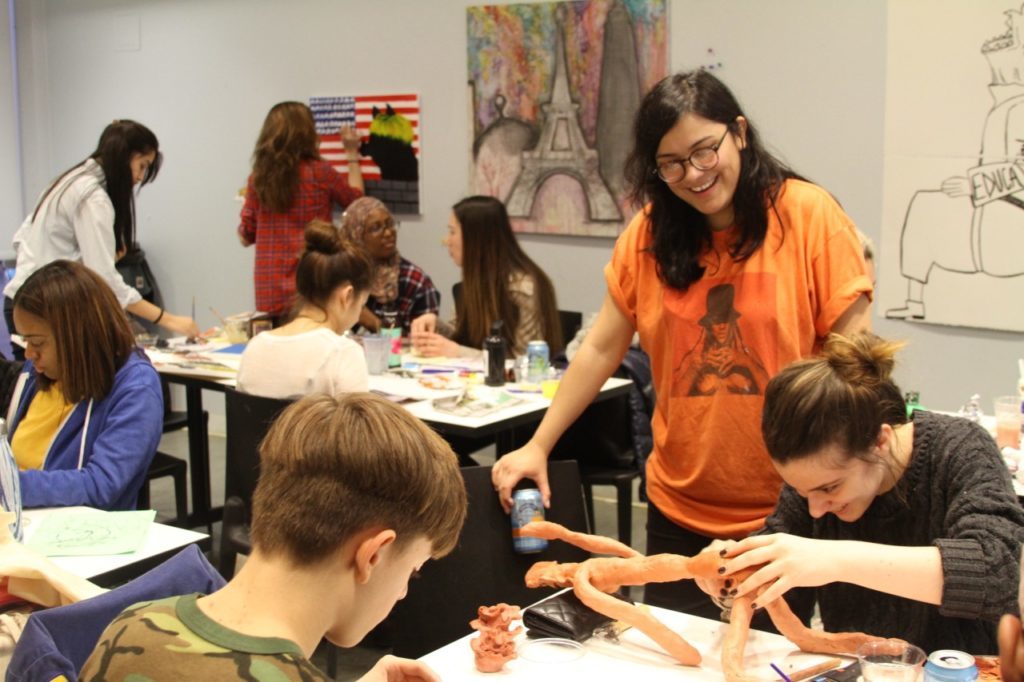 Given recent protests and the hyper-saturation of attendees, we must ask: are MFA programs worth their hefty price tag– or is it better for aspiring artists to take an alternative path? Jerry Saltz, writing for New York magazine, argues that "it's time for applicants to bite the bullet and consider the enormous benefits of less expensive, less sexy-sounding schools that will leave them with much less debt." Indeed, Simon Leung, director of the tuition-free graduate program at the University of California at Irvine, tells Artnet that, even as his contemporaries experience a decline in applicants, his school's application and enrollment statistics have remained steady. Other schools have decided to emulate the lighter-tuition model: in 2016, Mason Gross School of the Arts at Rutgers University announced that all MFA students would receive scholarships equivalent to out-of-state tuition for their first year of school, and full in-state tuition for their second. Before it closed in 2017, the Bruce High Quality Foundation University in New York City offered tuition-free courses, studio space, and workshops to all students. Speaking with Artnet, BHQFU president Seth Camerson said, "I think we hit upon a curricular model that could supplant the MFA entirely if it were implemented on a large enough scale." And there is hope for those who avoid the MFA track: in an ArtNet survey of the five hundred most successful contemporary artists, Ben Davis and Caroline Elbaor found that nearly half did not receive MFAs.
The Future of MFAs: Activism, Student Bargaining, and Alternative Programs
Not everyone is sympathetic to the complaints of MFA students. Johnny Olekinski, writing for the New York Post, interprets the demands of the Columbia MFA students as emblematic of a larger problem within the visual arts: "Art today has become a gated community for the kind of people who can afford $58,728 a year at our best-connected schools and then have the gall to rant about air conditioning to the press," adding that many successful artists have achieved more with less: "Art, in many ways, is about finding a solution." However, others defend the students' decision, like the New Yorker's Roger White, who calls the mass dropout "a brave gesture—not heroic, maybe, but one made at a personal cost and resonant with the larger situation in art right now." Ultimately, White writes, in a climate that affords so much significance to the degree, "Abandoning [an MFA] on principle is no small thing." Striking students recognize the ethical dilemma of the decision to drop out of such an expensive and prestigious program. In their open letter, the Roski students write, "[We] acknowledge our privilege in being able to walk away from our institution – in the midst of its dysfunction and dismantlement– and to stand in solidarity with the students, faculty, and communities responding to these very urgent conditions." Attending a prestigious and pricey program is certainly a privilege that MFA students are lucky to receive in such a competitive environment. However, if MFA programs continue to raise their tuition prices, students should see these increases reflected in their education, whether it is through more robust financial aid packages, more student bargaining power, guaranteed teaching positions, improved facilities, or mentorships with faculty members. If, as Olekinski claims, art is about finding a solution, then drawing attention to an inherently flawed system seems like a good place to start.
-Eve Felsenthal 3/22/2019