Cultural Consumption
Why Haven't the Oscars Caught Up To Animation?
The Best Animated Feature nominees are in--and animation fans of all stripes are underwhelmed.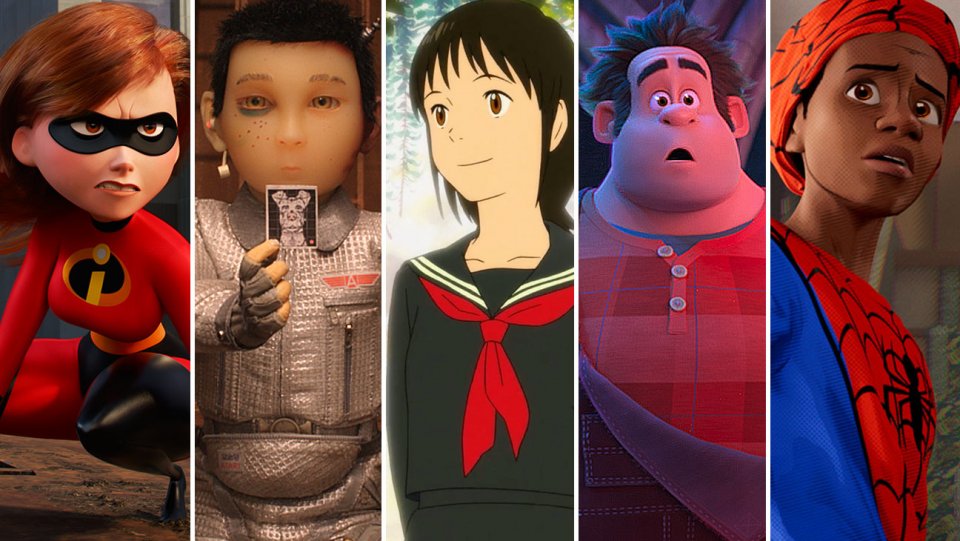 On January 22, the Academy of Motion Picture Arts and Sciences released their nominations for Best Animated Feature of 2018: Spider-Man: Into the Spider-Verse, Incredibles 2, Isle of Dogs, Mirai, and Ralph Breaks the Internet. These films exemplify the type of animated film that has dominated the Best Animated Feature the category since it was created in 2002: big-budget, family-friendly, studio productions. However, the films look distinctly different from the experimental and diverse animated programming that has found massive audiences on television and streaming services. In an era where Big Mouth and Bojack Horseman are critical darlings, and grown adults with unimpeachable taste keep up with Adventure Time and Gravity Falls as religiously as their middle-school counterparts, why has Hollywood's benchmark of excellence in animation not reflected all the exciting changes that have happened in animated entertainment?
The winners of this year's Best Animated Feature have all been financed and distributed by large production houses– in particular, the industry titan Disney and its subsidiary, Pixar. The last time Disney did not win an Oscar for Best Animated feature was in 2011– when the company did not have any films nominated for the category. Only five non-Disney-Pixar films have ever won Best Animated Feature. As Nick Romano writes for Entertainment Weekly, "Pretty much every time a Disney Animation or a Pixar film debuts, chances are it'll be recognized by the Academy Awards." Todd Van Der Werff, writing for Vox, adds, "The Best Animated Feature category at the Oscars might as well be called 'The Pixar Award.'" In fact, the only Pixar films not nominated for an Oscar are Monsters University (2013) and Cars 2 (2011).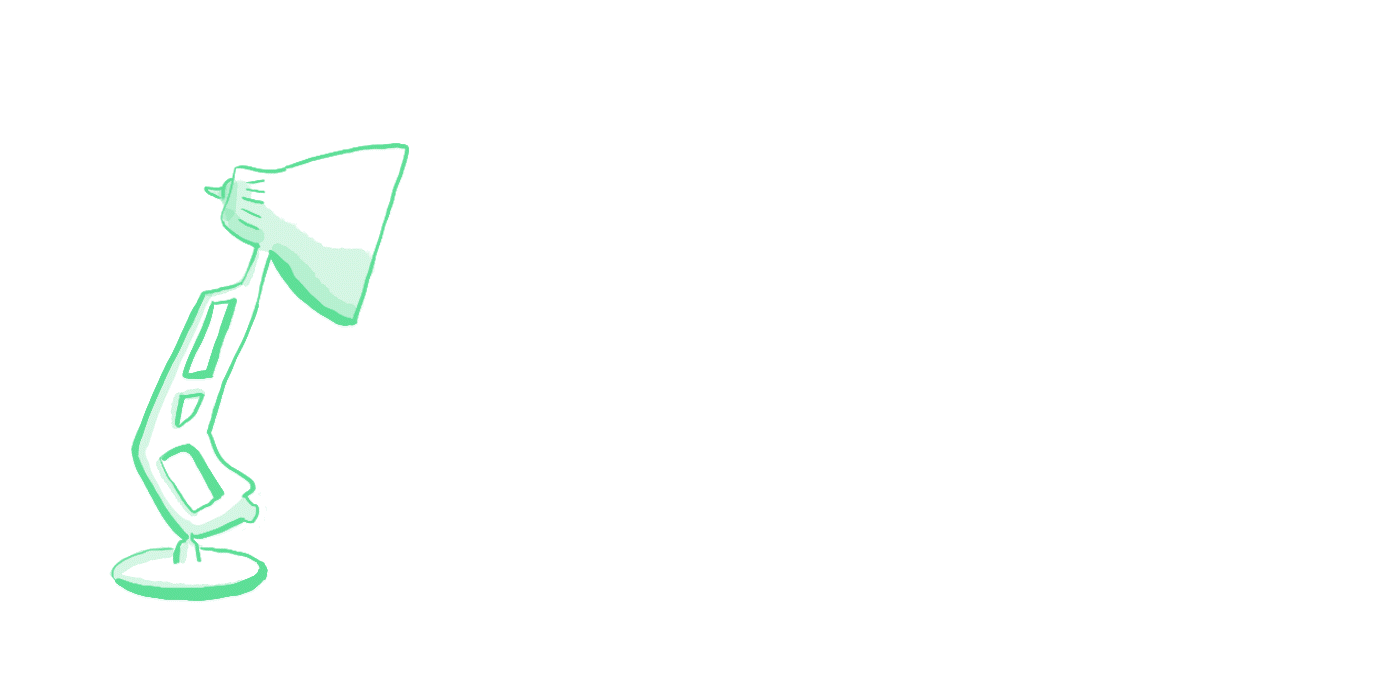 Disney and Pixar's ubiquity has created an inflexible prototype for animators with Oscar aspirations. Justin Charity of The Ringer writes, "in feature film animation, Disney, Pixar, and, to a lesser extent, Studio Ghibli, inform the Academy's singular, dominant, intransigent outlook on what excellent animation must be," and the standard has consistently been: big-budget, family-friendly, moral fare. Take the non-Disney Best Animated Feature winners as an example. Shrek (DreamWorks, 2001), Spirited Away (Studio Ghibli, 2002), Wallace and Gromit: Curse of the Were-Rabbit (Dreamworks, Aardman Animations, 2005), and Happy Feet (Warner Brothers, Village Roadshow Productions, 2006): all of these films meet the Disney-Pixar criteria, dealing, as they do, in loveable creatures, family-friendly plots (no PG-13 ratings here), and moral-heavy happy endings.
Smaller production houses are also at a disadvantage because of the mechanisms that get films nominated for Oscars. In order for a film to be nominated for any award, it must first generate "buzz," an expensive and labor-intensive endeavor that involves advertisement, networking, and generating goodwill. In an essay for The Smart Set, Melinda Lewis writes, "the Awards [are not] simply based on meritocracy. There [are] issues of taste, Hollywood traditions and plotlines, and pure boots on the ground campaigning."
The nomination process for Best Animated Feature can pose another problem for small, experimental animated films. When the category was first created, a designated chairperson put together a committee of 80 Academy members with a knowledge of animation. This committee was required to see 80% of the films nominated in theaters and then select three to five pictures as nominees, which would then be voted on by the entire Academy. However, in 2017, the Academy changed these rules: now, instead of a select committee of craft professionals, any Academy member can nominate features for consideration; members can view the nominated films on DVDs, digital screeners, or through the Academy's streaming site. Often with animated features, members of the Academy won't even actually watch all the nominees, as was the case in a 2015 Hollywood Reporter interview with an anonymous Academy member, who confessed, "I only watch the [animated films] that my kid wants to see."
Risqué Disney, Animated Sitcoms, and the Rise of "Cool Cartoons"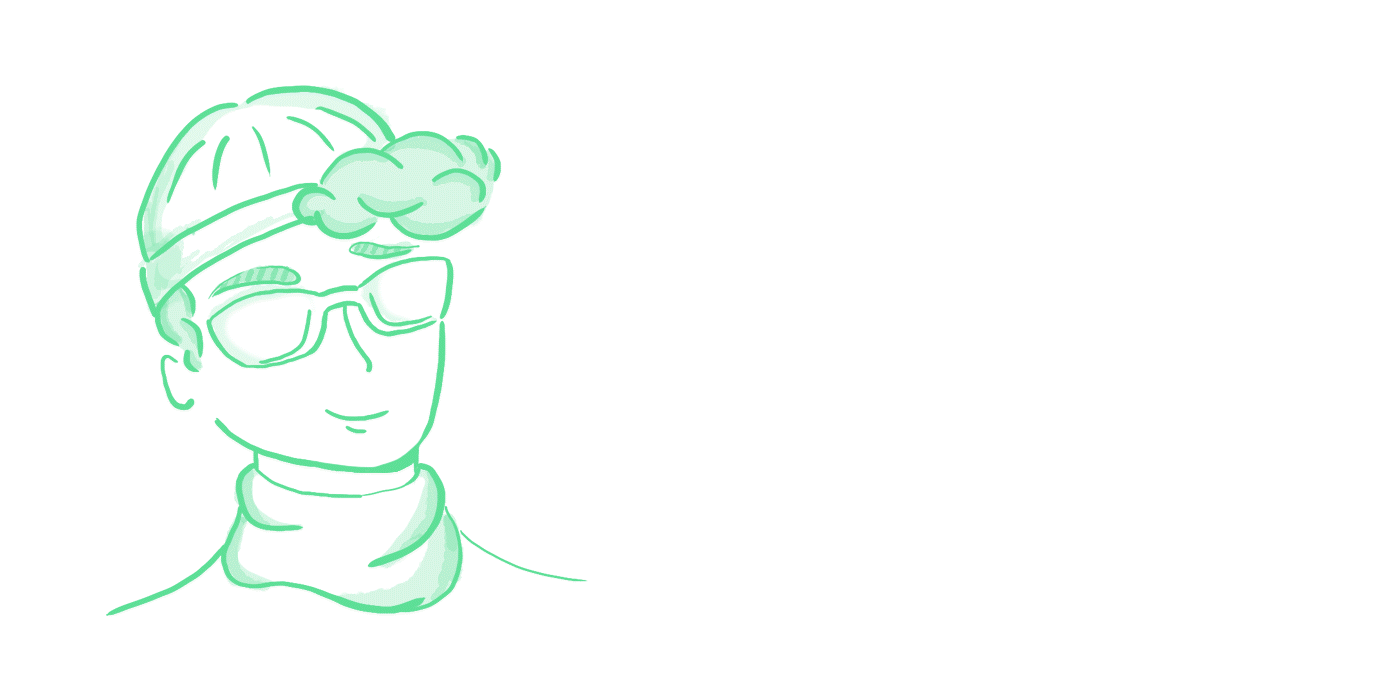 The Best Animated Feature Academy Award presents a cinematic landscape where cartoons must be for children. This standard does not acknowledge the long, robust history of animated entertainment for adults. For decades, writers and showrunners have used the visual innocence and elasticity of animation to tell experimental, nuanced, and relevant stories. In 1960, Hanna-Barbera premiered The Flintstones, the first half-hour cartoon comedy to be aired during primetime. As John Measiner writes for Reel Rundown, the new airtime presented a challenge to the cartoons writers, because "animation was largely considered kids territory, while primetime was mainly for adults. [Hanna-Barbera] agreed that, if this new program … was to survive in the primetime landscape, it had to incorporate the adult feel of other primetime series while being toned down enough that the whole family could enjoy." So the animators riffed on the popular sitcoms at the time, like Leave it To Beaver and The Honeymooners. Elements of the show: its all-ages appeal, the way it took on serious issues, its regular use of contemporary music, and cameos from celebrities, helped set the standard for what an animated sitcom could look like.
The success of The Flintstones led other cartoons attempting to capture the show's magic, like Top Cat, Scooby-Doo, Where Are You?, Wait Till Your Father Gets Home, and My World and Welcome To It. Adult animation reached a milestone in 1971 with the premiere of Fritz the Cat, Ivan Bakshi's X-rated adaptation of R. Crumb's character of the same name. The film was full of violence, sex, and musings on the counterculture of the time. The ubiquity of adult animation in the second half of the twentieth century gave way to perhaps the best-known animated TV series of all time, The Simpsons. Originally created as a series of thirty-second "bumper" skits for the Tracey Ullman Show in 1987, The Simpsons was a collaboration between producer James L. Brooks and cartoonist Matt Groening that told the story of an American family Groening described as "loveable in a mutant sort of way." After three seasons on the Ullman show, the Simpsons debuted as a thirty-minute serial on Fox in 1989 and became a runaway success on its own. John Ortved writes for Smithsonian magazine, "In contrast with the seamless familiarity of Disney characters or Saturday morning cartoons, the Simpsons immediately stood out." At the time of writing, the show is the longest-running American serialized comedy on television, having recently aired its 636th episode.
The success of The Simpsons 90s ushered in a golden age of Cool Cartoons in the 1990s: Beavis and Butthead,  Dr. Katz, Professional Therapist, Home Movies, The Critic, King of the Hill, South Park, Family Guy, and Daria. Cartoons for adults were officially taking off, and TV networks took notice. In 2001, Cartoon Network, once the domain of kiddie cartoons, rolled out Adult Swim, a block of programming aimed at the late-night stoner set. The first show featured an experimental, three-hour late-night lineup, including Home Movies, The Brak Show, Space Ghost: Coast To Coast, Harvey Birdman: Attorney At Law, and Cowboy Bebop.
The Rise of All-Ages Animation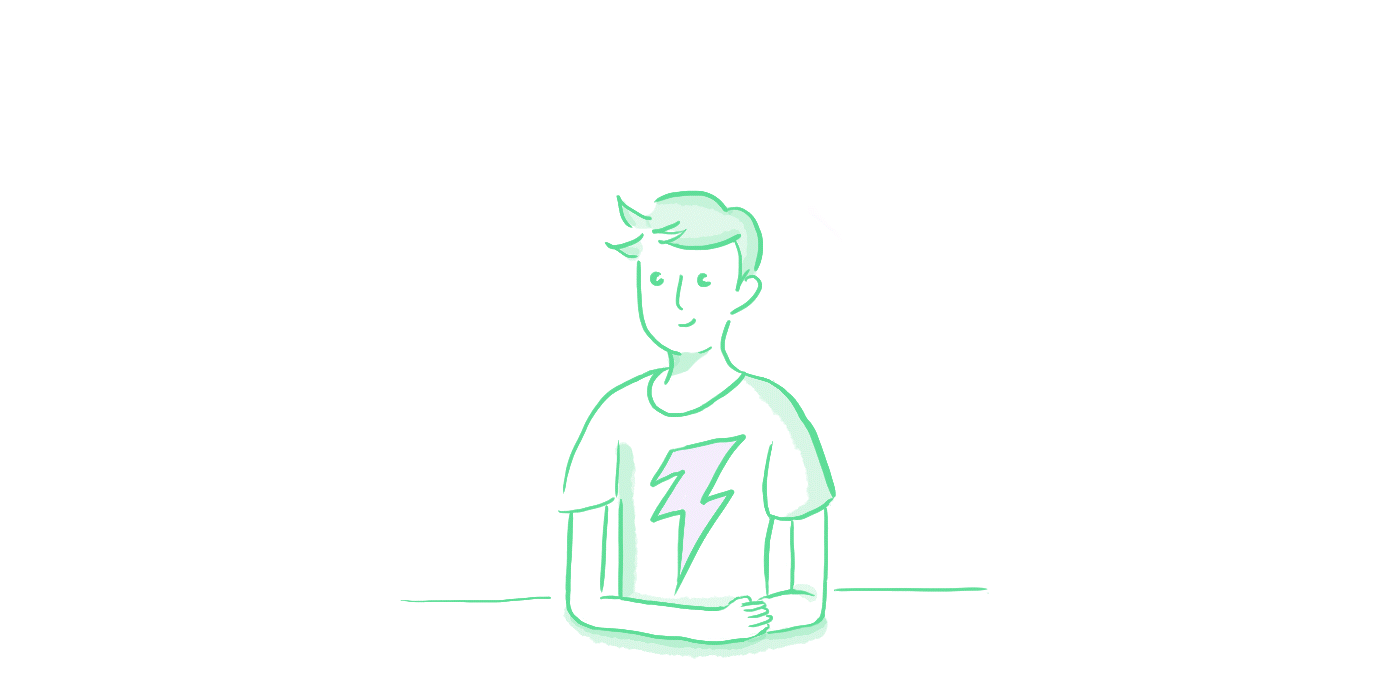 In the new millennium, we have seen the rise of animated programs aimed at both children and adults. These animated series are changing the landscape of television in general, pushing programming to become more diverse, nuanced, and experimental. For example, The Netflix Original Production She-Ra and the Princesses of Power takes a traditional animation character of an orphan princess and transforms the story into a celebration of emotional intimacy, communication, and inclusion. She-Ra is unique behind-the-scenes as well, with an all-female writer's room and openly queer showrunner, Noelle Stevenson. She-Ra's depiction of queer friendship and relationships is important, especially, As Nick Romano writes for Collider, "in the landscape of kid's animation, where including any sort of overt queer visibility is frequently discouraged." The show avoids the traps that other television shows featuring queer characters fall into: it features same-sex couples in loving relationships,  allows them to stay together, and does not, as is alarmingly common in media, make a habit of killing off queer characters.
She-Ra is one of many queer- and  kid-friendly shows that are enjoyed by both children and adults alike. For example, the Cartoon Network show Steven Universe has gained devoted fans of all ages. Mey Rude writes for them that Steven Universe "has quickly eclipsed any notion of what 'all-ages programming' can or should be, having built up some of the most complex characters and storylines on TV today." In addition to all this, Steven Universe is the first animated show on Cartoon Network created entirely by a woman, Rebecca Sugar. Steven Universe features its titular character, Steven, who is being raised by the Crystal Gems, alien heroes who are tasked with protecting earth. On the show, gems can "fuse," falling in love and becoming one. Even Steven and his love interest Connie have "fused" into a non-binary character, Stevonnie, who uses they/them pronouns.
Adventure Time is another example of a kid's show that has found an adult fanbase. Though its creator Pendleton Ward "just set out to make a children's cartoon," Adventure Time has certainly entered the mainstream conversation since its premiere in 2010, earning praise from everyone from Simpsons mastermind Matt Groening to alt-rapper Tyler, the Creator. As Gwilym Mumford writes for The Guardian, it "has found that sweet spot between pre-teen adoration and countercultural cool; it's the latest 'kids' show that it's OK for adults to like.'" And Adventure Time happily subverts clichés and typical cartoon tropes. For example, as Eric Thurm writes for The Guardian, "the heroes of Adventure Time age as the show develops, quietly inching towards adulthood." And, as Juliet Kleber writes for The New Republic, "The show has cemented its core audience through longer-term constructs—the deepening development of its characters and the incremental revelations about the transformation of our Earth into Adventure Time's Land of Ooo." Adventure Time's mix of cartoonish glee, psychedelic visuals is grounded in emotional weight, proving the huge emotional and artistic range cartoons can offer. Adventure Time, Steven Universe and She-Ra were all nominated for GLAAD's media award for queer representation.
As we await the 2019 Academy Awards, we know that whoever wins the Best Animated Feature will be a family-friendly, big-budget flick with no more than a PG rating. We also know that whichever picture wins Best Feature Film will not be animated. And once again, many critics will wonder why the Academy Awards– a ceremony meant to reflect the state of American entertainment– refuse to recognize the important role that animated films and programs  are playing in our popular culture. Perhaps this is a problem with the Academy Awards themselves, which have been struggling as of late. The 2018 ceremony earned the lowest ratings in its history, with only 26.5 million viewers tuning in– a twenty-percent drop from the prior year and a thirty-nine-percent drop from the 2014 Oscars. To shake things up, the Academy has made some changes: over the summer, a Best Popular Film category was announced and then quickly rescinded following backlash. In 2017, as a response to activist April Reign's hashtag #OscarsSoWhite, the Academy invited 774 new members, thirty-nine percent of whom were female and thirty percent of whom were non-white. And during the 2018 ceremony, the first following the #MeToo movement and revelations about Harvey Weinstein's sexual misconduct, there were several nods to the systematic sexism embedded in the industry, including a televised segment addressing the global #MeToo and Time's Up movements and a video montage of famous actresses expressing rage. A different way the Academy Awards could draw in new viewers would be to re-evaluate the kind of films they consider outstanding. After all, as Melinda Lewis writes for the Smart Set, we all know certain films are made as "Oscar Bait." Academy members "love a physical transformation … a comeback narrative… an ingenue … a vaguely political film … [and] they love reflections on identity (within reason)." Perhaps, rather than simply tinkering with the ceremony itself, the Academy Awards could shift its focus to reflect what television and online programming have been championing for years– diverse, independent, and creative offerings from small and large studios alike, that reflect issues their audiences care about. An animated feature winning the Best Feature award would certainly send a message that the Academy recognizes that the entertainment industry is changing– and that they are willing to change with it.
-Eve Felsenthal 2/8/2019. GIFs by Serena Hong.